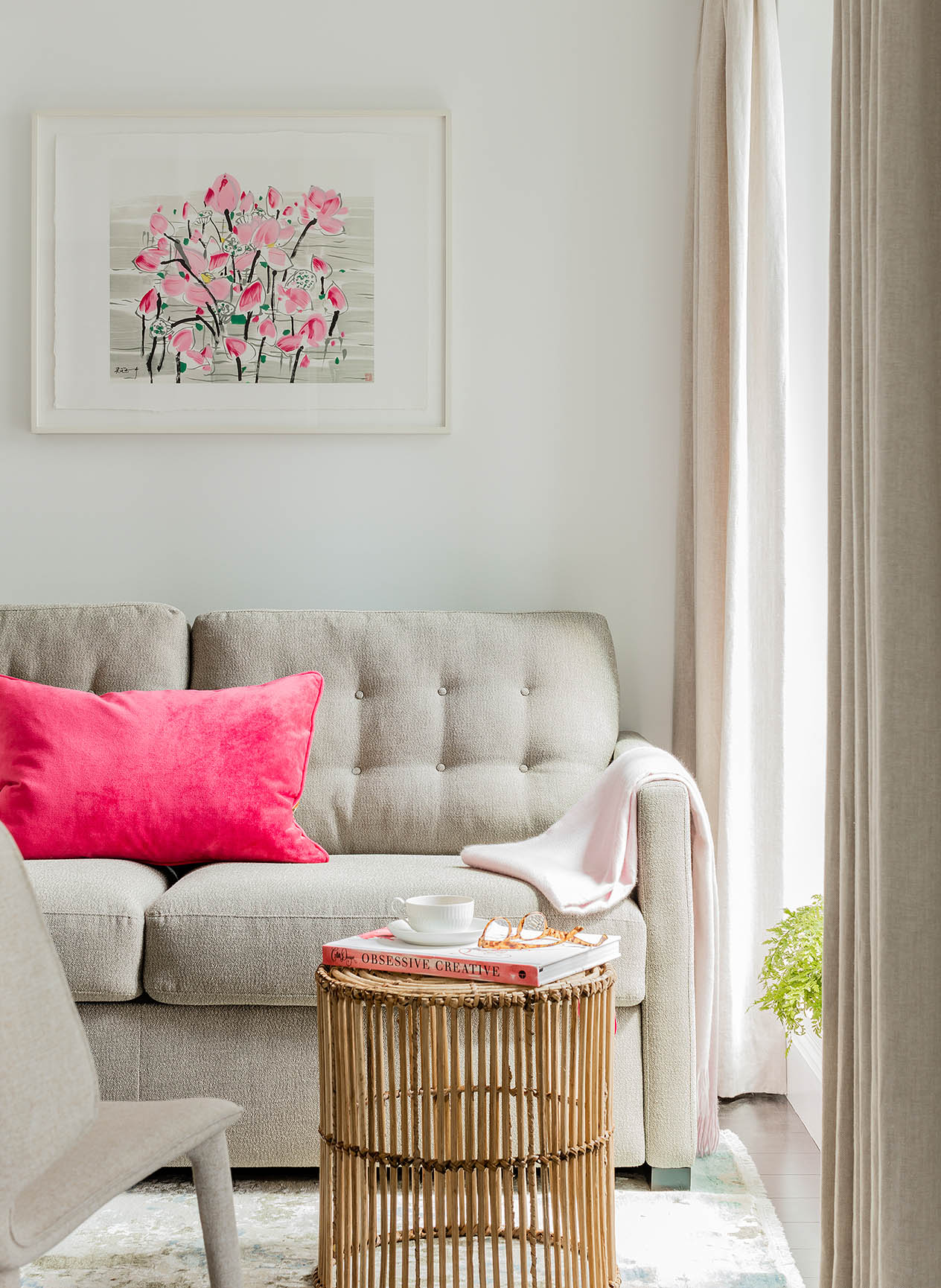 Whether making cosmetic changes to an existing space, or planning a new build home, Lisa and her design team are experienced in creating a personalized vision and actualized plans for implementation. She takes great care in developing a team of highly skilled architects, builders, engineers, and trade professionals, and stays on top of every detail to lead her team over the finish line.
Full Interior Design Services allows Lisa and her team to realize a complete home – whether that may be your dream home, an investment property, or both! We engage with you throughout our four-part design process. We listen to your aspirations, present solutions with plans and budgets, and develop solid concepts based on feedback. Lisa assembles the right team to execute the plans and she manages and implements the outcome right down to your favorite slippers next to your bed. It is your home delivered to you on a silver platter.
Small Scale Residential Design Services allows us to focus on immediate projects to kick start your journey. We understand that some dreams aren't achieved all at once, but the journey begins with one small step. We focus on targeted goals like kitchen design, bathroom design or individual room designs. You receive the same quality of service that we provide with our Full Interior Design Services, just on a smaller scale. Each moment is an investment in helping to reach your home's full potential. Let us start you on the right path.
A la Carte Design and E-Services allow us to help you on an hourly basis. Sometimes all you may need is a well-trained eye to help point you in the right direction. We listen to your needs and offer suggestions and tools that will help you to implement design solutions
SERVICES
Interior architecture
Color Consultation
Space planning
Furnishings
Custom Furniture Design
Custom Window Coverings
Kitchen and Bath Design
Lighting Design
Project Management Services
Installation Services
White Glove Delivery Service
Fine Art Consultation
Accessories
Renovation Services
AREA SERVED
Back Bay, Beacon Hill, Charlestown, Seaport District, North End, South End, West End, Chestnut Hill, Newton, Needham, Brookline, Wellesley, Westport, MA, NH Lakes Region, Woodstock, VT, Bristol, RI, Jamestown, RI, Santa Monica, CA, Newport Beach, CA, Shanghai, China, Montauk, NY and more…